Hey there, y'all! Today, we're gonna get our grub on with a classic Southern comfort dish: Crockpot Sausage Gravy! Mmm, I can already smell the goodness simmering away in that slow cooker. So, let me share my own little journey into mastering this scrumptious dish!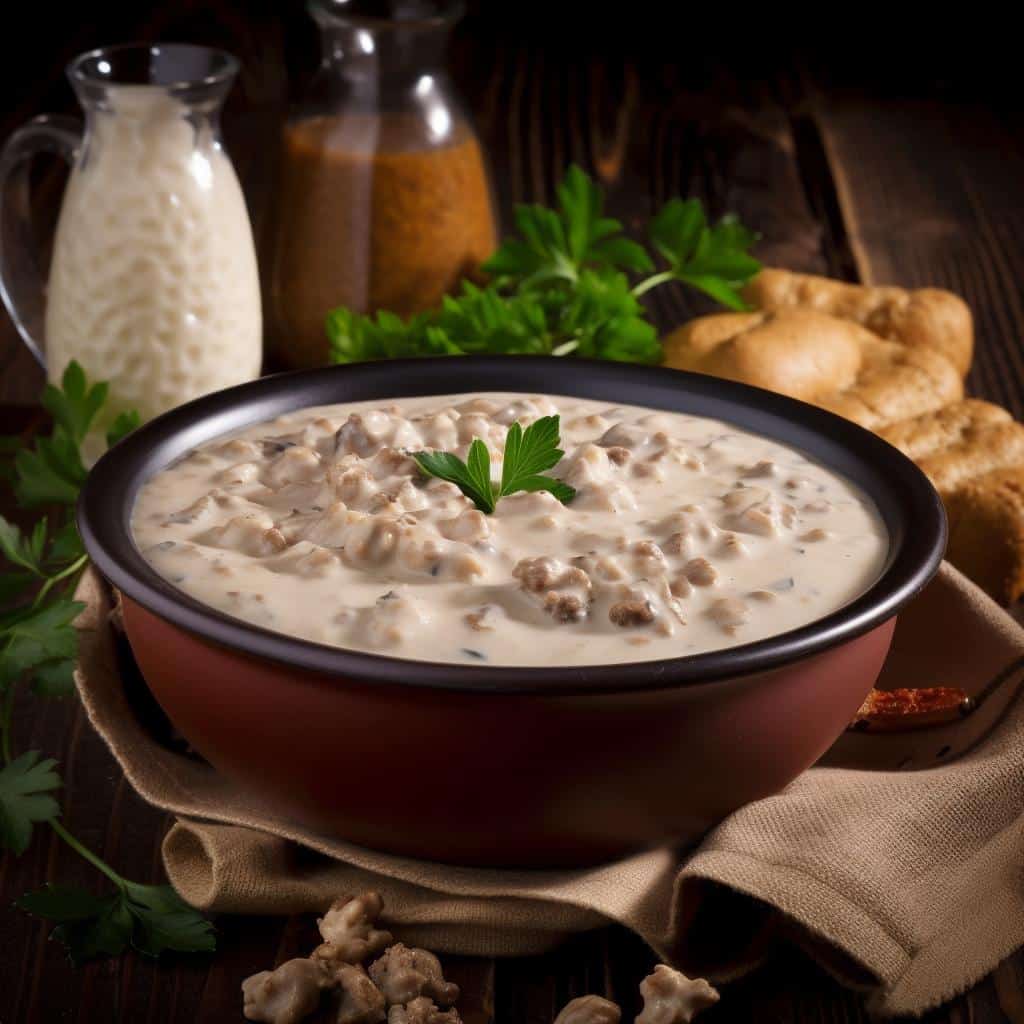 How To Make Crockpot Sausage Gravy
Alright, first things first, let's get the lowdown on this recipe. Y'all are in for a treat, 'cause this one's a cinch! Grab your favorite crockpot and let's get started!
I remember the first time I tried making this gravy – I ended up with a lumpy mess! But hey, we all gotta start somewhere, right? After a few trials, I found the perfect balance of flavors and textures, and it's been a staple in my kitchen ever since.
So, to whip up this creamy goodness, you'll need some ground sausage (go for the spicy kind if you're feeling adventurous), flour, milk (whole is best, but any will do), butter, a bit of salt and pepper, and some good ol' chicken broth for extra flavor. Now, throw everything in your crockpot, give it a good stir, and let it work its magic for a few hours on low heat.
Oh, did I mention that it's a one-pot wonder? That's right, less cleanup and more time to enjoy the gravy goodness!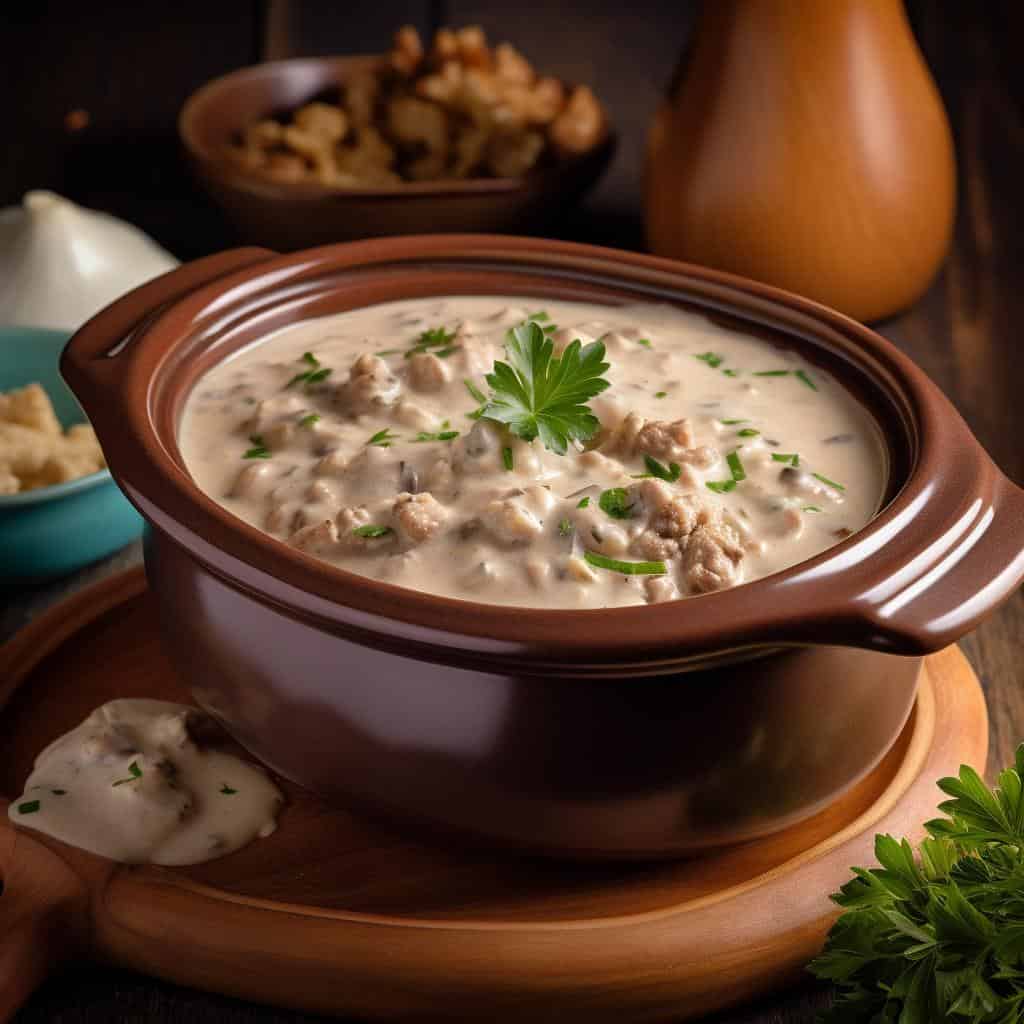 Why Use a Slow Cooker
Now, some folks might wonder why bother using a slow cooker for this gravy magic. Well, let me tell ya – slow and steady wins the flavor race! When you let those ingredients simmer and meld together over time, it's like a flavor explosion in your mouth.
Plus, it's a total time-saver! You can toss everything in the crockpot in the morning and let it work its magic while you go about your day. No need to babysit the stove or fret about burning the gravy. It's the lazy cook's dream come true!
What Should I Serve Sausage Gravy On
Alright, now that we've got our drool-worthy gravy ready, what's the best way to serve it up? Well, darlin', the possibilities are endless!
Traditionally, you'd serve this velvety goodness over a batch of freshly baked biscuits. But you know what? Don't let tradition tie you down! I've tried it on everything from fluffy pancakes to creamy mashed potatoes, and it never disappoints.
If you're feeling extra fancy, why not pour it over some golden waffles or drizzle it on a hearty slice of cornbread? Oh, the choices!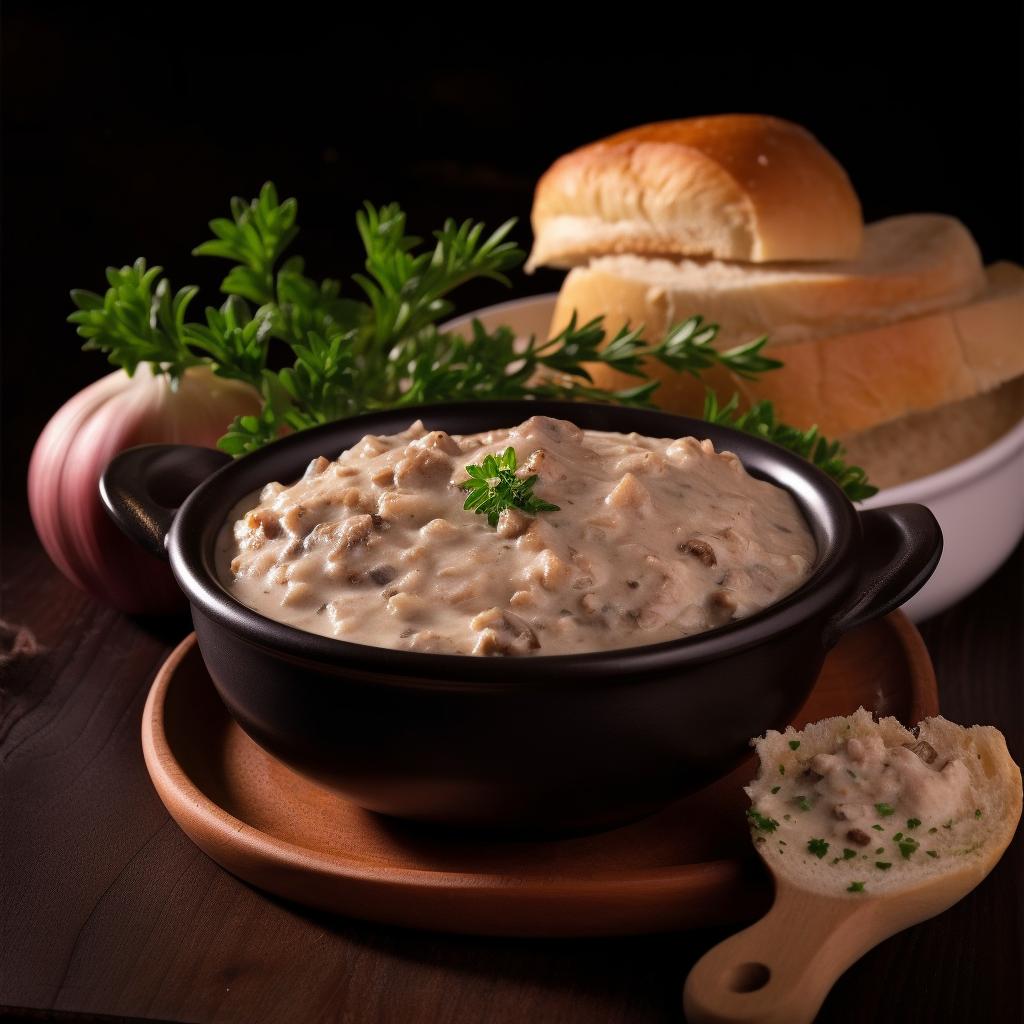 How to Store Leftovers
Now, let's talk about leftovers – if there are any, that is! But hey, sometimes we go a bit overboard with the cooking, and that's totally fine. I ain't one to waste good food!
Just pop the remaining gravy into an airtight container and store it in the fridge for up to three days. When you're ready to indulge again, give it a good stir and reheat it on the stovetop or in the microwave. Easy peasy, right?
Random Fact Alert!
Did you know that the term "sausage gravy" can be traced back to the good ol' Southern United States? Yup, it's a classic comfort food born in the land of biscuits and gravy! And let me tell ya, we know how to do comfort food right!
Overall Reflection
Whew, y'all made it to the end of this gravy-filled journey, and I'm thrilled to have shared my love for crockpot sausage gravy with you! It's the kind of dish that warms your soul and brings folks together.
Remember, cooking is all about experimenting and finding what tickles your taste buds! So, get that slow cooker out, grab those ingredients, and let the magic begin!
Thank you so much for joinin' me today. Until next time, happy cookin' and happy eatin'!
P.S. "Ain't nothin' better than a belly full of sausage gravy on a lazy Sunday morning!"
OTHER RECIPES YOU'LL LOVE
Crockpot Sausage Gravy
Fall in love with the rich flavors of our crockpot sausage gravy recipe. Effortlessly whip up a satisfying meal for your loved ones.
Equipment
Crockpot or slow cooker

Large skillet or fryin

Wooden spoon or spatula

Whisk

(to get rid of those pesky lumps!)

Measuring cups and spoons
Ingredients
1

lbs

Ground Sausage

(you can go spicy if you're feelin adventuropus!)

1/2

cup

All purpose flour

4

cups

milk

(whole milk for extra creaminess, but any will do)

4

tbsp

Unsalted Butter

1

tsp

Salt

(adjust to taste)

1/2

tsp

Black Pepper

(adjust to taste)

1

cup

Chicken Broth

(for that extra burst of flavor!)
Instructions
Preparing the goodness
Fire up your trusty skillet over medium heat, and toss in that mouthwatering ground sausage. Break it up with your wooden spoon as it cooks, so we end up with perfectly crumbled sausage bits. Cook until it's browned and oh-so-delicious.

Once your sausage is cooked to perfection, drain any excess grease. But hey, a little grease is what gives it that Southern charm, so leave a smidgen if you'd like!

Now, set your sausage aside in a bowl while we move on to the next phase of this gravy adventure.
The magical gravy base
Grab that slow cooker and give it a little love by greasing it up with some butter or cooking spray. We don't want our gravy stickin' to the sides, do we?

Now, it's time to make that roux, the secret to our creamy goodness! In the same skillet you used for the sausage, melt the unsalted butter over medium heat.

Once the butter is all melted and sizzlin', add in the flour. Whisk it like there's no tomorrow, creating a smooth mixture. Keep whiskin' for about a minute or so, to get rid of that raw flour taste.

Carefully pour in the milk, whiskin' like a champ as you go. Make sure there are no lumps left behind – smooth and velvety is what we're after!

Now, it's time to add in the cooked sausage, salt, and black pepper. Give it all a good stir, so the flavors can get to know each other real well!
Let the crockpot work it's magic
Pour the sausage gravy base from the skillet into your trusty slow cooker. Get every last bit in there; we don't wanna waste any of that goodness!

Now, pour in that chicken broth to give the gravy a burst of flavor. Trust me, it's the secret ingredient that takes this dish to the next level!

Stir everything together in the crockpot, so the flavors can mingle and get cozy. Put the lid on and set it to cook on low heat for around 3-4 hours. Oh, the anticipation!
Time to dig in
When your crockpot has worked its magic and the aroma fills your kitchen, it's time to unveil the masterpiece!

Give the gravy a good stir to make sure it's the perfect consistency – smooth, creamy, and oh-so-delicious!

Now, all that's left to do is serve up that homemade Crockpot Sausage Gravy over some freshly baked biscuits, pancakes, waffles, or whatever your heart desires. Don't forget to sprinkle some extra black pepper on top for that extra kick!

Grab a plate, a fork, and let the feast begin! Savor every bite of that soul-warming goodness, and I promise you'll be comin' back for seconds.